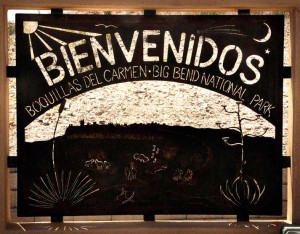 On April 10, 2013 the United States' newest international port of entry between Big Bend National Park, Texas to Boquillas del Carmen, Coahuila, Mexico, opened to the public. Prior to May 2002, this crossing once served up to 15,000 people per year, with visitors travelling freely between Big Bend National Park and the tiny village of Boquillas. It is an isolated and primitive outpost amidst a vast wilderness, 150 miles from a major town on either side of the border. It falls within the Maderas del Carmen Natural Protected Area and is a jumping off point for fascinating adventures into the remote mountains. Big Bend National Park visitors once were able to take a patched up row boat with make-shift oars across the Rio Grande, where people from Boquillas eagerly awaited to offer horse and burro rides into town, handmade crafts, rocks and crystal specimens. Once in town, most visitors bought a souvenir, enjoyed a meal at Falcon's restaurant, a beer or something stronger at the Park Bar. Some folks jumped off for a Mexican wilderness mountain adventure further into the interior.
Boquillas crossing was closed in May 2002, leaving most the town's inhabitants with little means of livelihood. Visitors to Big Bend National Park were disappointed that a popular activity was no longer available. Families were separated, friendships interrupted and a noticeable amount of local trade and commerce was disrupted. Since the April 10, 2013 opening of the official Boquillas Port of Entry, visitors may take a short row boat ride across the Rio Grande, then either walk, or for a nominal fee, hire a truck, burro or horse to ride a mile into town. Passport is required; visitors check in and out with Mexican immigration then check back in to the US at a modern, state of the art, fully manned visitor station.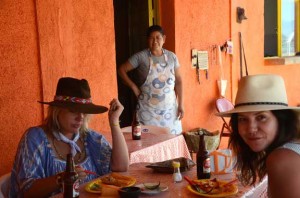 Boquillas residents who moved away to make a living are returning to participate in this success story for bi-national cooperation and international friendship. Two restaurants and the town cantina are open. A pleasant bi-lingual visitor center offers a selection of handicrafts and will arrange short guided tours in town and to local points of interest. Long range goals are to make tourism serve as an engine of economic benefit for a struggling community in an environmentally sustainable way. Satisfied visitors will not only have an enjoyable, educational and visually spectacular visit, they will directly support the revival and long term survival of the village of Boquillas del Carmen.